Range of custom
Shaft
Hollow shaft, shaft with D-cut, shaft with hobbing, key shaft, double shaft
Lead wires
High temperature wire, shielding wire, add PVC tube, shrink tube, connectors for assembling, such as JST, AMP, MOLEX, etc.
Motor performance
We can adjust the resistance, inductance, rotated speed, torque, current, voltage according to customer's requirement.
Others
Higher temperature tolerance grade, higher protection grade, various electric brakes, encoders, gearboxes, actuators, etc.
Custom process
Customer provides samples or drawings
R&D departments carry out feasibility assessment according to customer's needs
We quote all the involved mold fees, research and development fees and unit cost of product to customers.
After the customer recognized the related expenses, we will use AUTOCAD, ProE, ANSYS to do the research and development.
We provide samples to customer for testing and issue related PPAP documents.
After the sample is confirmed, we will make a small amount of samples to ensure the reliability of the process.
Our strength
Company location
Fulling Motor Co., Ltd. is a China-Germany-Switzerland joint venture that was founded in 2001, located in Changzhou. We are professional in producing all kinds of hybrid stepper motors, DC brushless motors and related drivers. More than 5 million motors are produced and sold worldwide every year. In 2015, our company moved to a new factory that occupies 16 thousand square meters.
---
Workshop
Metal workshop
Stator and assembling workshop
---
Processing equipment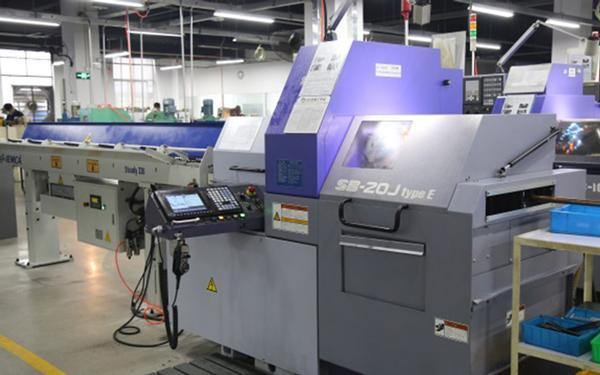 High-precision CNC precision automatic lathe
The CNC precision automatic lathe is equipped with automatic feeding device to realize automatic production with single machine tool. This design will reduce the cost of labor and defective rate of product. This equipment is very suitable for mass production of precision shaft parts.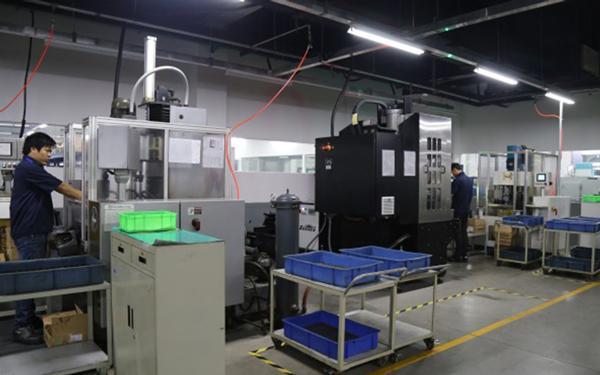 Imported multi-station honing machine
We use American Sunnen multi-station honing machine to hone the inner bore of the stepper motor to ensure its accuracy.
---
Our team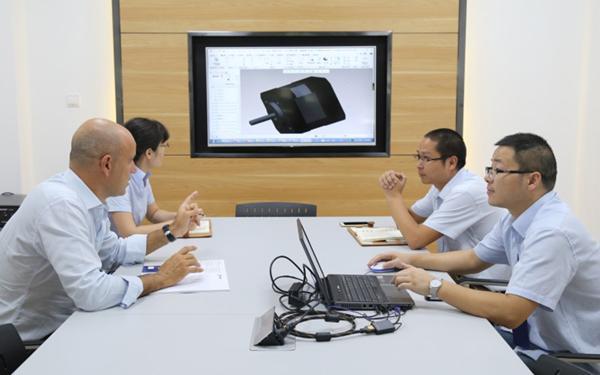 Design and development team
The R&D center is constituted of more than 20 experienced engineers. All the core staff have rich theoretical and practical experience of more than ten years in this industry. All the R&D engineers are proficient in professional software such as AutoCAD, ProE and ANSYS. As to some special projects, there are more foreign experts from Germany and Switzerland for professional guidance. Our company has 30 patents of utility models and 3 patents of invention. The R&D center has professional abilities of design and manufacturing. They will fully meet the customers' needs in stepper motor, brushless motor and related drivers.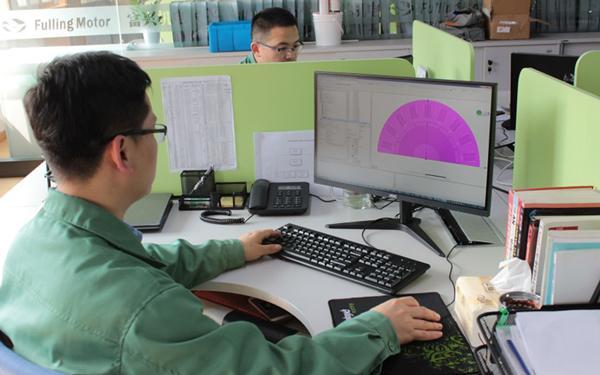 Deputy director of research and development
Our director has fifteen years' experience in the field of electrical machinery. He is proficient in AutoCAD, ProE, ANSYS and other professional software. He has been responsible for research and design for several 10 million RMB projects.
---
Testing equipment
3D projector: accurate measurement of mechanical dimensions and geometric tolerances.

X-fluorescence spectrometer: detection of harmful substances according to RoHS
Certificates