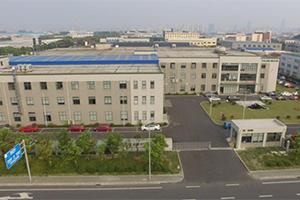 Fulling Motor Co., Ltd. was incepted in 2001 as a Sino-German-Swiss joint venture that specializes in the manufacturing of motors and drivers. Our catalogue details a wide range of products including HB & PM stepper motor, DC brushless motor, AC servo motor, gearmotor, and drivers, etc. We accept requests for custom design motors. These environmentally friendly machines are widely applicable in industries such as automation, textile, printing, packaging, medical, sewing, automobile, communication, and home appliance. We currently have exported products to over 30 countries including the United States, Germany, Italy, France, Russia, Switzerland, etc.
Our annual output capacity exceeds 3.5 million units; in conjunction with the efforts of our affiliates, nearly 5 million motors are distributed worldwide each year. Hi-tech joint venture factories allow us to manufacture AC servo motors, DC brush motors, permanent magnet stepper motors, as well as various motors with gearboxes.
At the core of our development is a professional engineering team that comprises industry experts in the fields of design and application engineering. We provide these talented individuals with access to advanced technology and cutting-edge equipment, ensuring the yield of high-quality products.
Our company has successfully passed the quality management system certification for the ISO9001, IATF16949 and ISO14001, which were authorized by the German TUV group. All products are RoHS compliant and CE certified; some are UL approved.
As a reputable international supplier, our company conducts business in strict accordance with all relevant guidelines. By choosing the Fulling brand, you are guaranteed high-quality products at the most competitive prices.